Management Board
A unique junction of selected Slovene female and male managers
Managers' Association of Slovenia Management Board is responsible for:
monitoring the implementation of the annual program,
monitoring of the regular, day-to-day work of the Association. 
It consists of 30 members of the Managers' Association of Slovenia, usually in the leading positions in Slovene companies, and of elected presidents of the sections. The members of the Management Board are nominated for three year mandate. 
Andrej Božič took over the function of the president of the Managers' Association of Slovenia and the chairman of the Management Board on January, 26th 2022. 
Andrej Božič
President of the Managers's Association of Slovenia
Andrej Božič is an internationally recognized and established leader specializing in business transformation. In 2015, he received the European Business Award for the BB model transformation. A year later he was named Manager of the Year, and in 2017 he received the GZS Award for Outstanding Business and Entrepreneurial Achievement. He is also a partner at BB Consulting.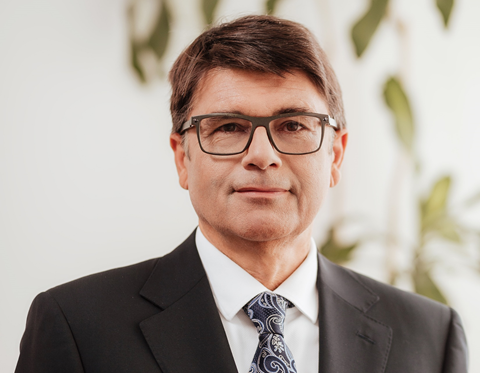 Members of the Management Board
Management Board is led by the President of the Managers' Association. Members od the Management Board of Managers' Association of Slovenia for the period 2020–2023 are: 
Andrej Božič, B&B investicije, the President of the MAS
Aleksander Zalaznik, Danfoss Trata
Barbara Domicelj, Microsoft
Boštjan Gorjup, BSH hišni aparati
Franjo Bobinac, Hisense Gorenje Europe
Igor Mervič, Spar Slovenija
Izidor Krivec, Celjske mesnine
Janez Škrabec, Riko
Lovro Peterlin, A1 Slovenija
Lucija Sajevec, AMZS
Marko Lotrič, Lotrič Meroslovje
Marko Lukić, Lumar
Medeja Lončar, Siemens Slovenija
Melanie Seier Larsen, BCG
Mojca Randl, Formitas Group
Sarah Jezernik, Plinovodi and the President of the Female Managers' Section
Tanja Subotić Levanič, Pivovarna Laško Union and the President of the Young Managers' Section
Tomaž Berločnik, Avant car
Tone Stanovnik, Špica International
Vanja Hrovat, Generali
Wolfgang Zeike
Zdravka Zalar, Smartis
Žiga Hieng, Salus
Žiga Vavpotič, Globaldreamvision, Simbioza