Management Board of Sections
Management Boards of sections are their highest executive bodies. Their members decide on the issues concerning the implementation of the adopted program and implement the Assembly resolutions.
Within the management of the Managers' Association of Slovenia, the sections are represented by their presidents.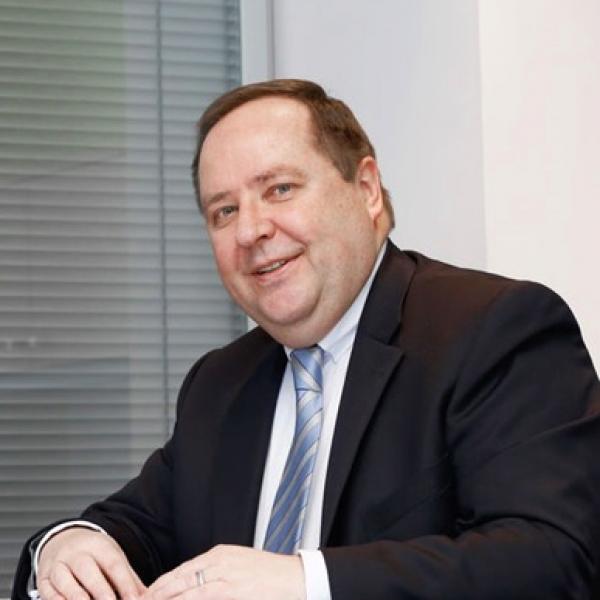 Wolfgang Zeike
Wolfgang Zeike
President of the International Section
Wolfgang was born in Germany. He started his career as a researcher at the University of Cologne. In 1994, he joined Berliner AG Bank, and three years later he became Senior Manager at Daimler Financial Services AG. In 2009, he took over the leasing department at Hypo Alpe-Adria-Bank International AG and opened his own company Wolfgang Zeike - Bürodienstleistungen in 2012. Since 2014 he has been living and working in Slovenia, where he first took charge of the LPKF Laser & Electronics factory in Naklo and from 2017 onwards the management of strategic sales at Rodex.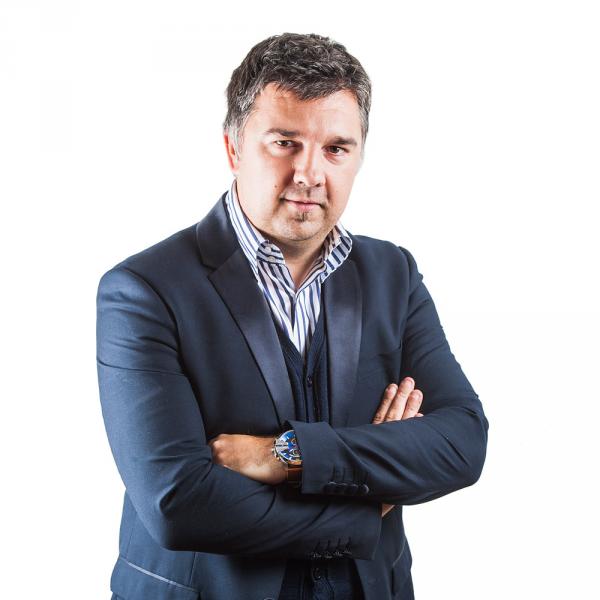 Lovro Peterlin
President ot the Section of young managers
Lovro Peterlin is the director of Sales and Customer Service sector in A1 Slovenia. In 2013 he was awarded the title of Young manager of the year. He is a renowned consultant, mentor and lecturer on the topics of marketing and sales with rich experience in developing new business models and more effective implementation of modern management methods and motivation, especially in generation Y. He graduated in political sciences at Faculty of Social Sciences in Ljubljana and in 2007 he obtained the title of MBA at the MIB School of Management in Trieste.
»We want and need to learn from the best. Through mentoring and exchange of knowledge and experience we need to more actively connect with successful young Slovenes that are outstanding in the world. Managers will not be divided into young or old but into successful and unsuccessful; into those, who leave behind the ashes of something that used to be, and those, who are able to build timeless successful business stories.«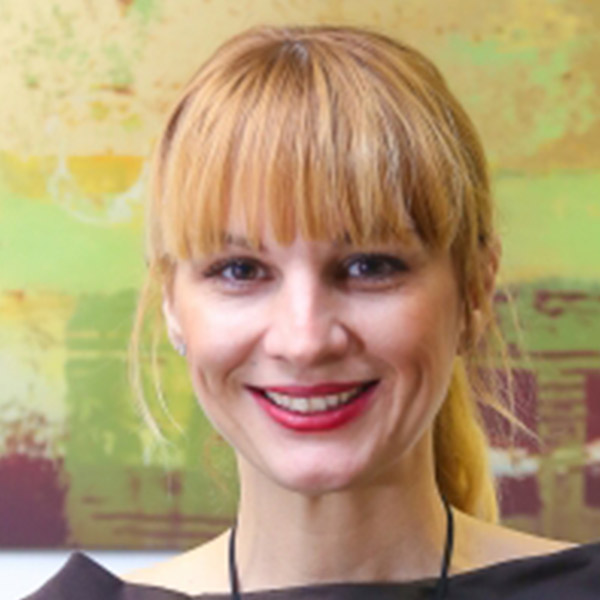 Melanie Seier Larsen
President ot the Section of women managers
Melanie Seier Larsen is the Principal in The Boston Consulting Group and a member of the leading team for the Southeast Europe. She spent her childhood in Frankfurt, where she was born, but her youth and high school years she spent in Ljubljana. After graduating in economy she finished her MBA studies and got a Masters at the IEDC business school in Bled. Her career started in a notary office after which she was working in the global textile company Mango. For the last 12 years she has been working as a consultant in the field of consumer goods and in the public sector, covering topics related to employees in organizations.
»A new generation, following us, wants to feel guided but at the same time wants to be independent. They want to do smart work and understand the wider meaning of what they do. They want role models they can learn from. I'm glad in Manager's Association we do a lot of work in the field of young people, women and foreigners and with it express the much needed openness to diversity.«