Management without borders
10.4.2018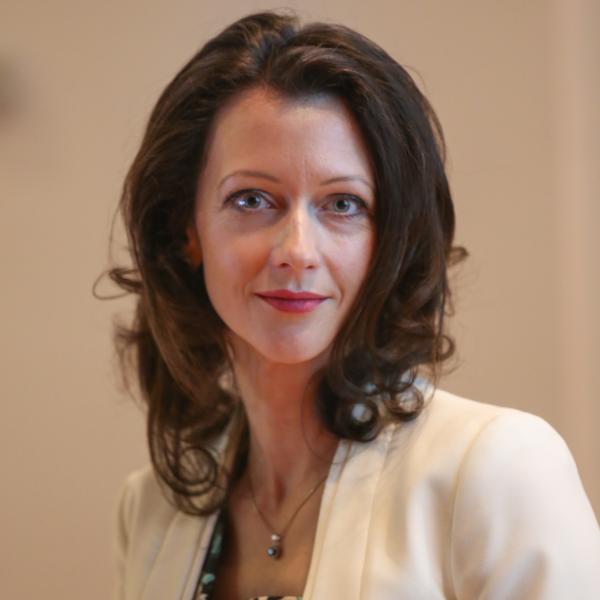 "Why disruption of our own business model? Because we want to be part of change creators not followers," says Jarmila Plachá, Director of the Czech Škoda DigiLab, which is turning digital transformation to Škoda's advantage. Since mid-2016 when this car giant started to create via a common platform something that a number of other companies are still preparing for, i.e. an actual transformation, as they conquer the world by their holdings in Israel, Germany and China. From the Czech Republic, of course. Why did Foxconn, the largest manufacturer of electronics, which employs as much as 1.3 billion people all over the world, establish Foxconn DRC – Design & Research Center in Prague?
In order to make transformation of classic manufacturing giant into a service and research entity, says Director Marek Krejza.
Microsoft in Prague carries out approx. 15,000 visits annually to see their way of working. In this wonderful building – where you can play drums in the garage, have a business meeting in a conference room Aspen by the fireplace and idyll of winter holidays, but you don't have your own desk even if you are a director – there works a mixed bunch of individuals coming from as much as 52 countries. "Our value is cooperation," tell us Biljana Weber, General Director of Microsoft for the Czech Republic and Slovakia and Primož Karlin, Director of Marketing and Operations. "Cooperative and open culture have influence on the success," they add. Now, it is also easier to get good human resources. The Czech Republic has actually almost zero level of unemployment. There is no more human resource, and according to their calculations, industry 4.0 has a potential in figures, which we do not understand. They have it embedded in the heart of the company and CEO of Microsoft Satya Nadella has brought into the company a completely different philosophy. And empathy.
How did they manage it? "And how does the Czech Republic manage it?" we asked Miroslav Singer, one of the greatest experts, who helped to develop the success of this East European country by working in the Czech National Bank, at last as its Governor. The Czech Republic does not know unemployment, its economy grows, and the country develops. On the competitiveness list, it ranks 17 positions higher than us. Successful privatisation and transition from socialism into capitalism, favourable environment for investments and stimulative taxes are the foremost and major reasons why the Czech Republic can develop from classic production economy into the today's economy of know-how, start-ups and trend creators. If only it were able to get enough human resources.
When we asked Singer what it was that they were still lacking, he replied that human resources. When we put the same question to Ondrej Mlay, Deputy Minister for Industry and Trade, he answered us – human resources. Everything else we have. Finally, we asked the same the general director of their strongest association of Industrial confederation, without which the government can adopt no laws, and they answered us – human resources. Maybe you just dismiss this fact, but it is a serious challenge for them. 
Slovenia is doing well. We like to be self-critical; sometimes we underestimate what we have achieved and what we have. There is quite a difference in the culture itself, and in our attitude towards business success and creation of well-being, mentions Brian Wardrop, a Canadian, who has been working for 20 years in capital markets of the Czech Republic and Slovenia. Thus, when we ask ourselves what do we miss, listing is considerably longer and there are a lot more serious challenges that we face than the Czechs are.
Management without borders is a new project of the Managers' Association and so is this delegation. It is intended to open the borders for business, business culture, and culture of society and to find examples where the future of business disruption will find its place "here and now". In these times, the delegation to the Czech Republic could not be more appropriate. And we shall bring their stories back here. For our "here and now".
Saša Mrak, Executive Director of MAS