Jubilee 50th issue of MQ Summer Reading Magazine
1.6.2022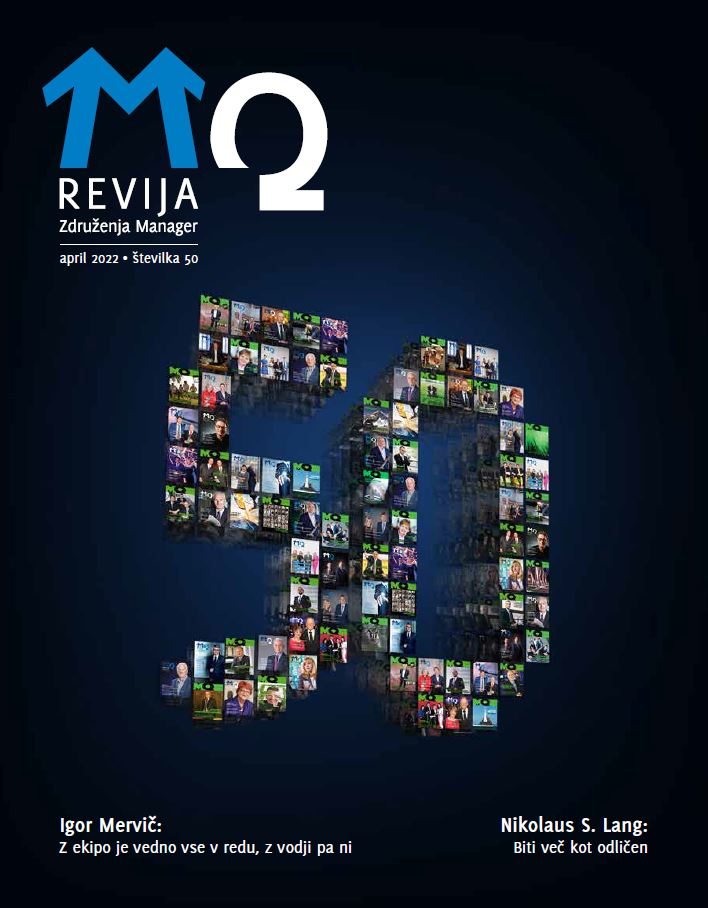 In it, read in Slovene:
- Being more than great. Exclusive interview of Petra Juvančič with Nikolaus S. Lang, Boston Consulting Group.
- Andrej Božič: Dialogue, inclusion, integration, sustainable principles.
- Everything is always fine with the team, but not with the leader. Interview with the recipient of the Lifetime Achievement Award Igor Mervič.
- Longevity before short-term profits. Interview with the young manager of the year 2021 Miha Senčar, Tenzor.
- A good player is one who makes a teammate better. Interview with Artemida 2021 Anita Stojčevska, SKB Bank.
- Big resignation: how to be a good boss in bad times. Written by Zvezdana Lubej and Dejan Gruban.
- Development spiral of Slovenian companies. Written by Viloleta Bulc, Sonja Klopčič and Martina Puc.
And more... Browse the entire magazine or, better yet, read it here.

Individual articles are already waiting for you in the treasury of knowledge - on the MQ portal.