Fortune favours the bold
5.2.2020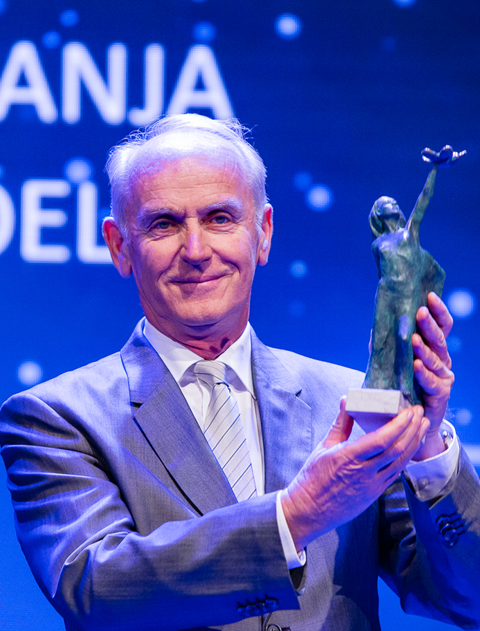 Luck is what happens when preparation meets opportunity, according to what the Roman philosopher Seneca said. I also believe myself that one needs to work to earn luck. First a bold decision, and then correct implementation, all while constantly looking for new business models. In addition to this, what is also an indispensable element of success is adapting to the social, economic and environmental conditions and, of course, having an excellent and trustworthy team. All these conditions have been fulfilled along the path taken by the company BTC.
If I had to describe my 26 years at the helm of the company in one word, it would be "transformation". Perhaps I was "lucky" that I entered the company, called Javna Skladišča at the time, as a trainee in 1978, but it was certainly hard work and courage that paved my way and, at the same time, the development of BTC into a modern, open company. I would like to present BTC City Ljubljana as a prime example of transformation. With a great deal of vision, business courage and openness to change, we have managed to transform a degraded warehouse area into a unique, internationally recognised commercial space. Today it is a harmony of diverse content and opportunities for investments and innovative business solutions, as well as a testing ground for state-of-the-art technologies and, with the ABC accelerator, a generator of new entrepreneurial narratives.
What I am most proud of is that the company BTC has always promoted projects which bring added value not only to itself, but to the broader society, environment and future generations. I believe that such a direction will also be the right one in the future for pursuing "fortune" and success, both for our and for numerous other companies.
Jože Mermal, President of the Management Board of the company BTC and the recipient of the lifetime achievement award in management for 2019