Artemis also going to the Moon
3.3.2020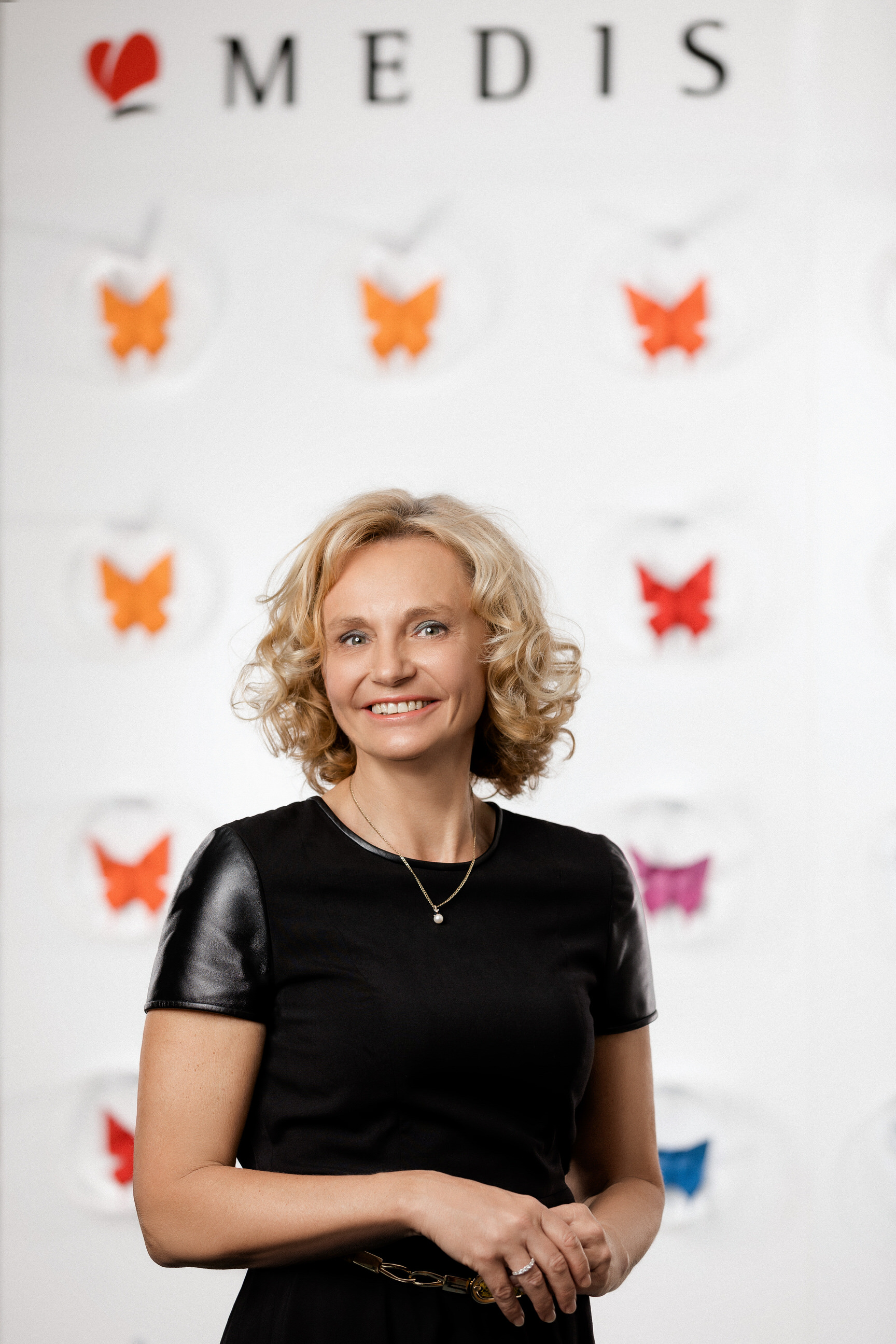 "After Apollo, Artemis is also going to the Moon," was the news that NASA scientists announced to the world last year. As part of the new space mission, which has not been named after the twin sister of Apollo accidentally, the first woman will walk on the Moon in 2024. Does this prove that gender is no longer an obstacle in reaching one's goals, and that boundaries of progress are still only in our heads?
On our "planet", the pharmaceutical company Medis admires the progress of medicine and appreciates many ground-breaking discoveries in therapy. Diseases hit both old and young people, women and men, and they do not know national borders. But this is also a field where people have drawn borders, in terms of the accessibility of treatment. Every border is a challenge for us. While it was receiving the Artemida (Artemis) award with pride, my colleague Nataša publicly asked the following questions at a meeting of representatives of a German pharmaceutical company: "What is that makes a German patient different to a Slovenian one? What is the explanation of why a medication is not also available in our country?" We received an answer this week, when it was confirmed that we will now be able to provide this medication to Slovenian patients. These are our trips to the Moon, which make us enormously happy when we make them. Women, whose share in Medis stands at around 70%, are increasingly prouder of each such victory, because they are being won in what is a predominantly male environment.
People frequently congratulate me on holding this position, which is supposed to be a measure of whether someone is successful or not. But my main measuring stick is the one which measures the feeling you have when you work with what you love, in a team, because I admire the successors who will create the future paths. When these feelings are enhanced by the Artemida award, I become even more aware that in the past 30 years, which included some failed attempts and in which I was accompanied by excellent men and women, I nevertheless left some good traces in the excellent company of Medis and beyond, which I am reminded of by the smiles on the faces of clients and colleagues.
For me personally, Artemida provides an additional impetus, and I would like to pass this on to other women who perhaps hesitate on their way to the desired goal. In addition to commitment to hard work and courage, what I also recommend to all is that they learn from those who are experienced, but also from young ones along the way. Regardless of gender, the success of our society depends on the extent to which we are able to preserve the uniqueness and genuineness of the individual and build teams who seek knowledge, and in which everybody would feel like a winner. So let us, Artemises, go to the Moon together with Apollo!
Martina Perharič, Director General of the company Medis